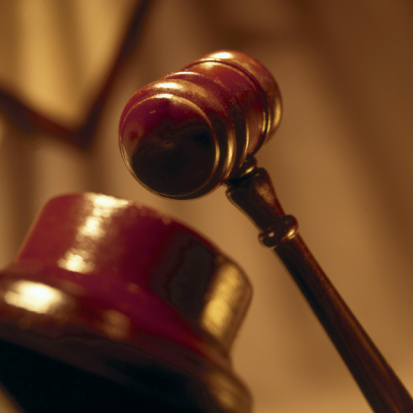 Covington Catholic High School student Nick Sandmann has hired a top-notch legal team to sue a long list of media outlets and entertainers for defaming and vilifying the student after promulgating an edited video that misrepresented a confrontation with a Native American at the 2019 March for Life.
FoxNews.com is reporting on steps being taken by Sandmann's legal team, which is being led by L. Lin Wood, a nationally recognized legal expert in the field of libel, defamation and First Amendment rights, in preparation for a lawsuit surrounding the confrontation which was widely misrepresented by the media.
The attorneys are looking at all avenues for a cause of action, "beyond defamation and intentional infliction of emotional distress" and including cyberbullying, after Sandmann was falsely accused of harassing a Native American at the March for Life. It was only after the full 15-minute video was reviewed that the public learned it was actually the Native American, a well-known activist, who sparked the confrontation.
"Many statement(s) were published that urged the idea of subjecting Nick to acts of physical violence," Wood told Fox News in a statement. "Although the courts' opportunities to identify appropriate causes of action for harm caused by unlawful speech on the Internet have been somewhat limited in number to date, I believe that there are number of viable causes of actions available to this young man who is and remains a private figure plaintiff."
As a result, Wood's team has sent preservation letters to more than 50 media orgainzations, celebrities, and politicians advising them not to destroy any documents connected to the incident as they prepare for a possible libel and defamation suit.
"It's an enormous pool of possible defendants," attorney Todd McMurtry, who is working with Wood, told Fox News on Monday.
Defendants include mainstream media organizations such The Washington Post, the New York Times, CNN, and National Public Radio as well as popular TV hosts such as Andrea Mitchell, S. E. Cupp, Savannah Guthrie, Chuck Todd, and Joy Reid. Senator Elizabeth Warren, 2020 presidential candidate was also served, along with entertainers Kathy Griffin, Bill Maher, Alyssa Milano, and Jim Carrey.
Also included on the list are the Dioceses of Covington, Lexington, and Baltimore along with the Archdiocese of St. Louis.
Wood called the breadth of the false and threatening speech from the incident "extraordinary" and said it "will test the boundaries of cyberbullying, cyber-harassment, cyber-assault, and the intentional infliction of emotional distress."
He added: "Defendants who have intentionally joined a cybermob aimed at harassing and threatening a teenager have good reason to be legally concerned."
© All Rights Reserved, Living His Life Abundantly®/Women of Grace®  http://www.womenofgrace.com