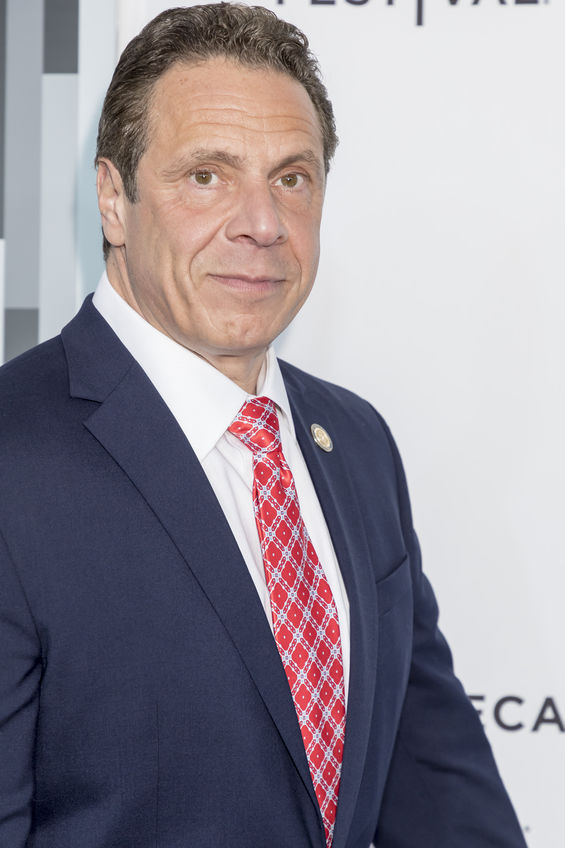 Commentary by Susan Brinkmann, OCDS
With calls for his excommunication ringing in his ears, New York Governor Andrew Cuomo remains unapologetic about championing the nation's most barbaric abortion policy into law.
The Democrat and Chronicle is reporting on an interview broadcast by WAMC yesterday in which Cuomo defended himself for signing the Reproductive Health Act into law. Proposed to the people of New York as an "update" of the state's abortion policy, it allows babies to be aborted up to the point of birth – and thereafter if born alive after an abortion attempt. Anyone with a healthcare license, such as midwives and chiropractors, can now perform abortions in the state, which leaves the door wide open for the injury and abuse of women at the hands of incompetent practitioners.
Cuomo, who refers to himself as Catholic, was at the forefront of the charge to pass the law, spewing all of the typical pro-abortion talking points about women's rights. He even went so far as to order several major landmarks to be lit in pink to celebrate the bill's passage. His next plan is to have the law written into the state's constitution to prevent  a future legislature from overturning it.
While speaking to WAMC, the former altar boy appeared unfazed by the criticism being leveled against him by the Catholic population.
"The Catholic Church does not believe in a woman's right to choose. Yes, I understand their religious view," Cuomo said during the interview.
"I understand their religious view when it comes to marriage equality."
And then, stating the obvious, he added, "But I'm not here to legislate religion."
According to LifeSiteNews, he claimed to be here "to represent all the people and the constitutional rights and limitations for all the people, not as a Catholic."
As the interview progressed, he joked about how the Cuomo family of politicians has always been at odds with the Church.
"Yes, bishops attacking Governor Cuomo. Let's pull that headline up from about 30 years ago," he quipped, referring to his father, Mario Cuomo, who supported pro-abortion policy even though he claimed to be personally against the practice.
Apparently, the apple hasn't fallen far from the tree and the younger Cuomo has already acquired a long list of offenses against the teachings of Jesus Christ.
For example, In 2011, he caused an uproar when he was found to be living with Sandra Lee, a television personality to whom he was not married.
In the same year, he signed a law permitting same-sex marriage in the state.
He is also backing the Child Victims Act in New York which will allow a one-year period for victims of child sex abuse to sue their abusers regardless of how long ago the abuse took place. Until the final version was passed yesterday, the bill excluded abuse crimes committed at public schools and other institutions and was pointed solely at the Catholic Church. For this reason, many Church leaders and Catholic groups were vigorously opposed to the law.
"The Catholic League has been fighting the Child Victims Act for many years, primarily because it discriminates against Catholics," reports Catholic League president Bill Donohue. "Most of these bills, which suspend the statute of limitations for offenses involving the sexual abuse of minors, have never applied to the public sector, thus letting the public schools off the hook. But due in part to our efforts, public and private institutions will now be treated equally."
Although the governor is set to sign the bill, he didn't miss an opportunity to take another shot at the Church.  After lamenting how long it took to pass the law, Cuomo said, "I believe it was the conservatives in the Senate who were threatened by the Catholic Church. And this went on for years."
As Donohue points out, Cuomo didn't say lawmakers felt threatened, he said they were threatened. For this reason, Donahue is demanding names and to know the content of the threats.
"This is serious business," Donohue said. "Has Gov. Cuomo ever blamed Asians, African Americans, Hispanics, gays, Jews, Muslims, Protestants, or union leaders for threatening politicians when they lobby for or against a bill? This is more than religious profiling—Cuomo is demonizing the Catholic Church."
In spite of this scandalous background, Cuomo still publicly proclaims himself to be a Catholic who is "with the pope," even though this is hardly true.
"Cuomo is not 'with the pope' on marriage or on the rights of the unborn, or on a host of other key teachings," Donohue reminds. "Indeed his lust for abortion rights now extends to infanticide: a child born of a botched abortion—and there will be more of them now that he is allowing chiropractors to perform them—is allowed to die on a clinic table, unattended by staff."
Donahue is calling upon the governor to at least stop "trotting out his alleged Catholic credentials," a behavior that has caused tremendous confusion among the faithful, especially in light of what many consider to be a weak response from Church leaders.
Unfortunately, at least as of today, the governor of New York is showing no signs of repentance.
As difficult a case as he may seem, only God knows what is in the heart of this man.  So let us summon up our faith and join with Saint Faustina Kowalska in reciting the prayer Jesus gave her for the conversion of hardened sinners: O Blood and Water, which gushed forth from the Heart of Jesus as a fount of Mercy for us, I trust in You" (Diary, 186-187). 
© All Rights Reserved, Living His Life Abundantly®/Women of Grace®  http://www.womenofgrace.com