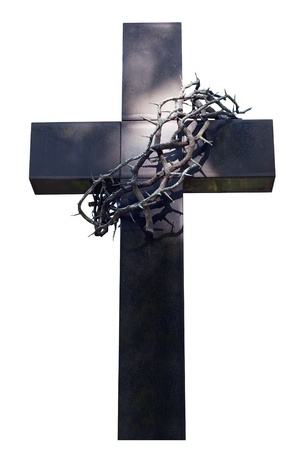 Asia Bibi, the Pakistani woman imprisoned for nearly a decade after being accused of blaspheming the prophet Muhammad, and whose case became an international flashpoint for religious freedom in the Middle East, has been acquitted of all charges and released from jail.
The BBC is reporting on the ruling of the court which set Asia free from the jail in Sheikupura, near Lahore, Pakistan where she has been held since 2010. Chief Justice Saqib Nisar, who read out the ruling, said the prosecution had "categorically failed to prove its case beyond reasonable doubt". The judges further ruled that the case was based on flimsy evidence and proper procedures were not followed. For example, Asia's alleged confession was delivered in front of a crowd who were "threatening to kill her."
Asia's plight began in 2009 after she was accused of insulting the Prophet Muhammad in a row with her neighbors. They were fighting over a bucket of water from which Asia, a known Christian, had taken a drink. According to Muslim belief, this made the water unclean which meant the women were unable to use it.
In the ensuing fight, the women accused Asia of making three offensive comments against the Prophet. She was later beaten up in her home, during which time her accusers said she confessed to blasphemy. After a police investigation, she was arrested and eventually sentenced to death. She has spent the last eight years in solitary confinement.
International outrage over Pakistan's blasphemy laws, which are frequently used as revenge against religions minorities in the predominantly Muslim nation, did much to preserve Asia's life over the past decade.
Enacted in 1860, the law makes it a punishable crime to insult religious beliefs. During the 1980s, under the rule of General Zia ul Haq, other clauses were added; for example, a person could receive three years in jail for making derogatory remarks against Islamic personages, receive life imprisonment for "willful" desecration of the Koran, and death or life in prison for blaspheming Muhammad.
Lawmakers who speak out against the injustices committed in the name of the law are targets for violence, such as Punjab Governor Salman Taseer who was shot to death by his own security guard in 2011 for calling for the laws to be reformed. Even though the guard was eventually hung for the crime, he remains a cult hero with a large shrine dedicated to him on the outskirts of Islamabad.
As expected, the ruling in the Asia Bibi case has sparked violent protests from hardliners with demonstrations taking place in Karachi, Lahore, Peshawar, and Multan.
Although she was not present in court for the ruling, the AFP spoke to Asia by phone who reacted to the verdict with disbelief.
"I can't believe what I am hearing, will I go out now? Will they let me out, really?" she asked.
Her husband is ecstatic.
"I am very happy. My children are very happy. We are grateful to God. We are grateful to the judges for giving us justice. We knew that she is innocent," said Ashiq Masih, according to One News Now.
"My wife spent so many years in jail and we hope that we will soon be together in a peaceful place."
For their safety, the family is expected to flee the country where they hope to begin a new life.
© All Rights Reserved, Living His Life Abundantly®/Women of Grace®  http://www.womenofgrace.com