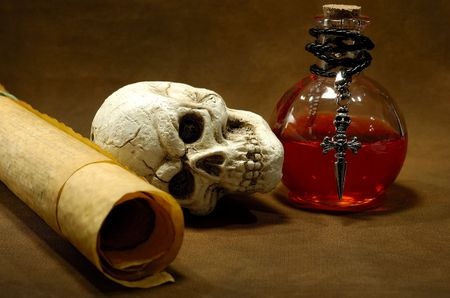 Planned Parenthood will be one of the recipients of the money raised during a "Ritual to Hex Brett Kavanaugh," which is being organized for tomorrow evening, October 20. The event is being met by a flood of prayers from Christians as well as Masses by San Jose exorcist, Father Gary Thomas.
The National Catholic Register is reporting on a plan by Catland Books, which is described as a "metaphysical boutique and occult bookshop" in Brooklyn, New York, to stage a public hexing of Brett Kavanaugh. The event will begin at 7:00 p.m. and last for three hours. During this time, "all rapists and the patriarchy which emboldens, rewards and protects them" will be cursed.
"We will be embracing witchcraft's true roots as the magik of the poor, the downtrodden and disenfranchised and it's history as often the only weapon, the only means of exacting justice available to those of us who have been wronged by men just like him," the event says on its website.
Although Kavanaugh is the main subject of the curse, he is "by no means the only target, so bring your rage and all of the axes you've got to grind," the description says.
One of the event organizers, Dakota Bracciale, told Newsweek that that about 60 people will be present for the ritual that will include effigies, coffin nails, graveyard dirt and a spell.
Bracciale said. "We know the system is broken, and the people in charge need to be taken down by any means necessary, magical or otherwise."
There's a $10 general admission charge, part of which will be donated to Planned Parenthood.
Activities will include a second ritual called, "The Rites of the Scorned One" to "validate, affirm, uphold, and support those of us who have been wronged and who refuse to be silent any longer."
"This is basically Antifa witches," Bracciale said. "We're coming for these people's throats, and we will never stop, we will never be silenced…. There are a lot of angry people who are righteously filled with rage that are going to take back our country."
Bracciale believes the hexes performed on Trump were successful because, since the spring of 2017, he's been "exposed," "humiliated," and "invalidated."
"Basically, it's all about causing suffering," Bracciale said. "And we intend to make Kavanaugh suffer."
Father Gary Thomas, the exorcist for the Diocese of San Jose, California, is offering Mass for Kavanaugh on Thursday and Saturday.
He told the Register's Patty Armstrong that he is appalled by the event. "I sent this to a load of exorcists yesterday and their reaction was similar to mine. That shows this is not something that is make believe."
People involved in the satanic world are becoming much bolder, he continued. "They are more confident that the general public will be more accepting of the demonic," he said.
Which explains why they are using freedom of speech as a cover for this activity.
"This is a conjuring of evil—not about free speech," he said. "Conjuring up personified evil does not fall under free speech. Satanic cults often commit crimes; they murder and sexually abuse everyone it their cult."
The evil they are going to direct at the Supreme Court justice, who has been found innocent of all of the charges against him, is meant to have a permanent adverse effect on him.
"When curses are directed at people in a state of grace, they have little or no effect," Father Thomas said.
But he has seen the fallout from effective curses that have caused much suffering upon the victims, from physical illness and psychosis to having demons attach to them.
"The decision to do this against a Supreme Court justice is a heinous act and says a lot about the character of these people that should not be underestimated or dismissed," he said. "These are real evil people."
Thankfully, word is spreading and people across the country are planning to pray for the protection of Brett Kavanaugh through fasting, prayer, adoration, and Masses.
© All Rights Reserved, Living His Life Abundantly®/Women of Grace®  http://www.womenofgrace.com