By Susan Brinkmann, OCDS
Staff Journalist
The Vatican is teaming up with the Discovery Channel to produce a series documenting authentic cases of hauntings and possession.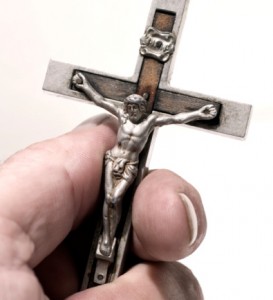 Entertainment Weekly is reporting that the new show, which will be called The Exorcist Files, will be based on real-life cases investigated by the Catholic Church. The project will include access to the Vatican's case files as well as interviews with the Church's top exorcists.
"The Vatican is an extraordinarily hard place to get access to, but we explained we're not going to try to tell people what to think," says Discovery president and GM, Clark Bunting.
Bunting claims he was originally skeptical of the idea until he spent three hours with a team of exorcists in which they discussed their cases.
"The work these folks do, and their conviction in their beliefs, make for fascinating stories," Bunting says.
If the first season is successful, the network is hoping to take the concept to the next level – a reality show in which they'll be able to accompany exorcists on their cases and record the process – something many Catholics doubt will ever happen because of the sacredness of the Rite of Exorcism. 
The Vatican has neither confirmed nor denied these reports, leading some to speculate on the level of access the Vatican actually gave Discovery.  Matthew Archbold of the popular Creative Minority Report blog doesn't think it's very much and believes this is "yet another show recreating supernatural type stories with really bad actors who are saying they got super duper access to the top secret Vatican archives that even Dan Brown couldn't dig his way into."
 The Exorcist Files is scheduled to debut on the Discovery Channel this spring. An exact date has not yet been set.
© All Rights Reserved, Living His Life Abundantly®/Women of Grace®  http://www.womenofgrace.com