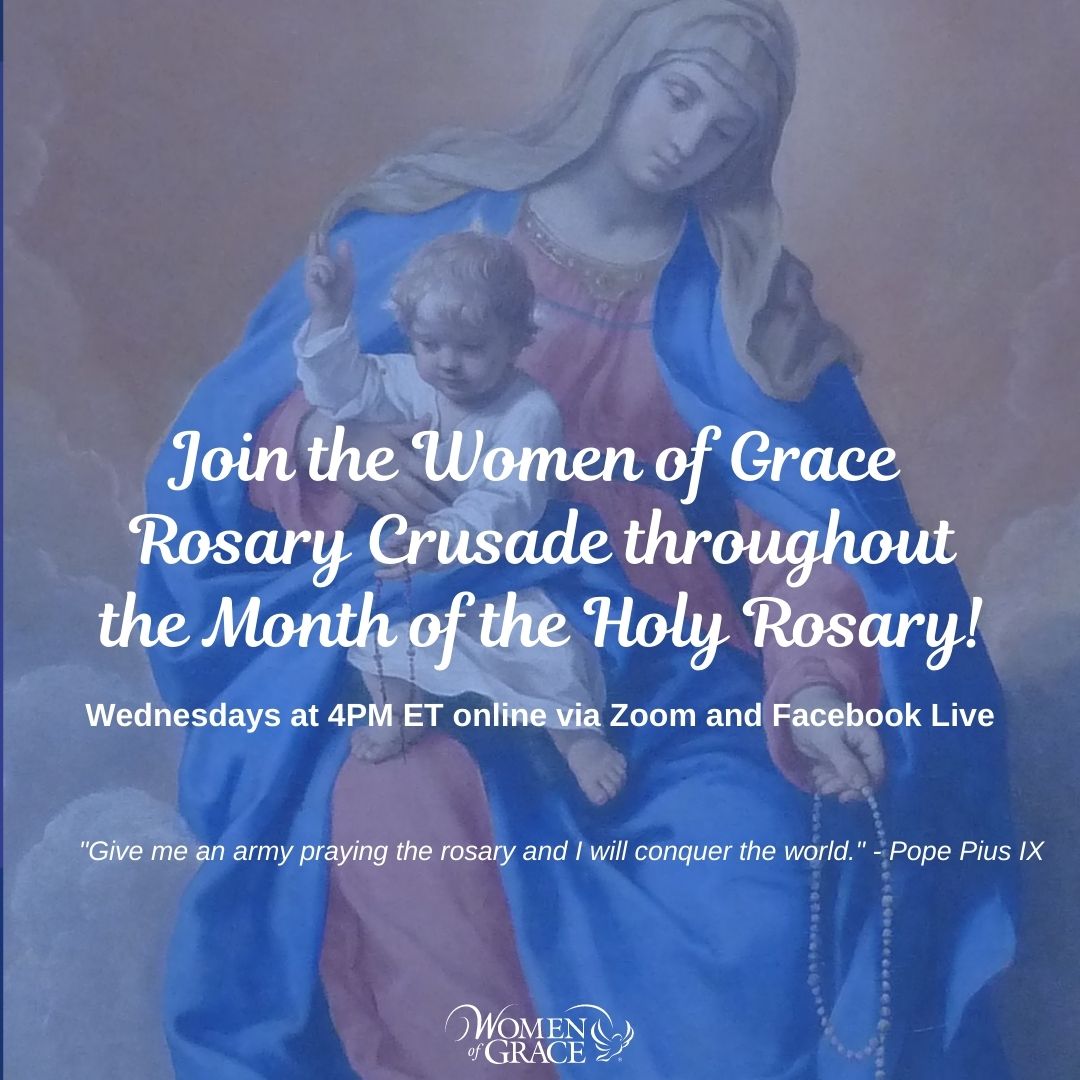 "Give me an army praying the rosary and I will conquer the world." – Pope Pius IX
Dear Rosary Crusaders, welcome to October, the month of the Holy Rosary!
It's a month in which we rededicate ourselves to our prayer of the Rosary. Perhaps you are praying it for the first time. Or maybe you will begin praying it every day. Or you might be called to pray it more fervently than ever before through your participation in a Rosary group or campaign. Our Lord Jesus and His Blessed Mother Mary will guide each of us in how we are to grow in our commitment to this powerful prayer.