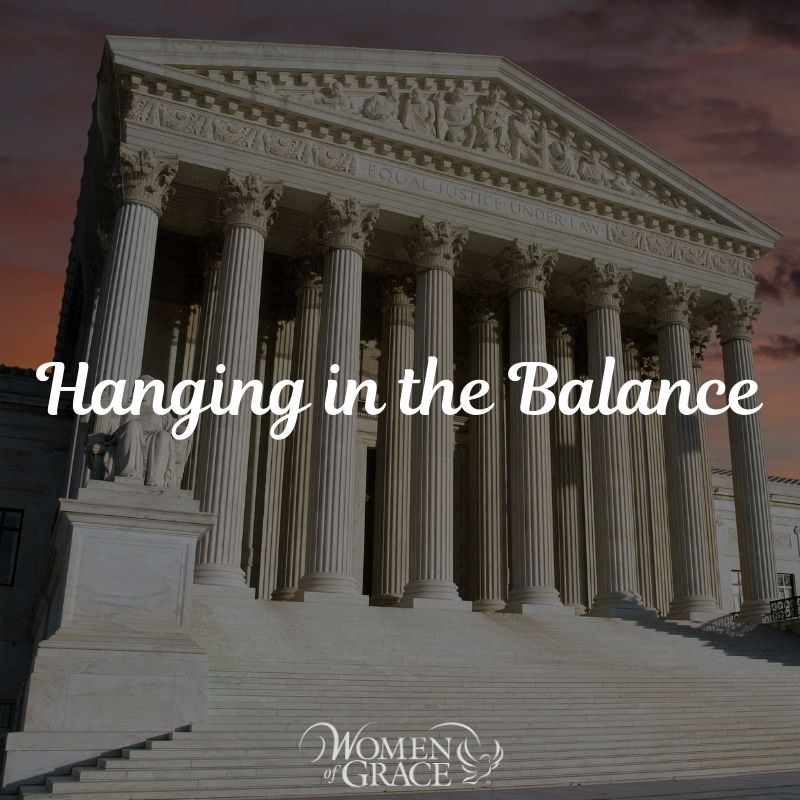 Last week the world lost Supreme Court Justice Ruth Bader Ginsburg. She was a woman who was esteemed in some circles and vilified in others. As Christians, we beg the Lord's mercy on her soul.
Her passing has exponentially increased the importance of this year's election. The Supreme Court hangs in the balance and for Catholics much is at stake.
To illustrate the importance of the President's power to appoint judges, below are just a few of the cases that were decided, for good or for ill, during Justice Ginsburg's 27-year tenure:
Lilly Ledbetter Fair Pay Act of 2009

Obergefell v. Hodges legalized same-sex marriage

Bostock v. Clayton County classified LGBTQ discrimination as sex discrimination
Gonzales v. Carhart upheld a ban on second-trimester abortion procedures
Burwell v. Hobby Lobby exempted religious corporations from the requirement to provide contraceptive coverage
The Obergefell v. Hodges case in particular, has changed society as we know it. Marriage and family life has been redefined, weakening the position of natural marriage and its influence in our culture.
Decisions like these underscore why we must take very seriously our personal duty to vote with the mind of the Church and to encourage others to do the same. Below are several free resources for you to make use of this week and to share with others. 
We continue our Rosary Crusade for the Soul of Our Nation and invite you to pick up your weapon, the Rosary, and pray with us this Wednesday at 4PM ET. Click the image below to join and if you've already registered, you should receive a reminder link directly from Zoom. Please be sure to share the information below with your friends and family!