By Susan Brinkmann, OCDS
Staff Journalist
The typical bullying tactics of homosexual activists appears to be backfiring in the state of Florida where even a secular newspaper is decrying the way activists bullied a business association into disinviting a Congressional speaker simply because he supported traditional marriage.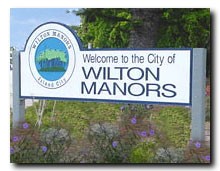 The National Organization for Marriage (NOM) issued a stinging condemnation yesterday of the Florida Gay, Lesbian, Transgender Democratic Caucus for harassing Congressman Allen West over his support for traditional marriage, and sharply criticized the Wilton Manors Business Association for rescinding a speaking invitation to Congressman West in response to pressure from the group.
"It is outrageous that gay activists would harass Congressman West because he believes in marriage between a man and a woman, and threaten to boycott members of a business group who invited him to speak on business issues," said Brian Brown, NOM's president. "Unfortunately, this is the new approach being utilized by the gay marriage movement in America. They do not want to civilly debate the issues; instead, they attempt to silence opponents through intimidation, harassment and threats."
Even the mayor of Wilton Manors, Gary Resnick, issued a statement decrying the bullying tactics. "Calling for an economic boycott of our business community because you do not happen to agree with … [the] invitation to Congressman West is not only counterproductive, but is irresponsible," he said.
Boycotting businesses in a town with a large gay and lesbian population doesn't make sense, the statement said, because many of Wilton Manors businesses have gay owners and gay employees.
Unfortunately, the Wilton Manors Business Association decided to rescind its speaking invitation to Congressman West after all.
According to the Sun Sentinel, Association President Celeste Ellich said they cancelled the event due to safety reasons.
"It was getting to the point that it was dangerous," she said. "It wouldn't be safe. I would be worried… For the safety of the [business association] members and the safety of the community, it's just not worth putting the community in this mess."
Ellich said there were many threats to members of the business association that their businesses would be hurt. "In this economy you don't want to hurt the small businesses in the city of Wilton Manors."
Caving into this kind of behavior is "outrageous," Brown says. "What kind of business group cowers in the face of intimidation directed at its members? This is a group that claims to fight for businesses, yet buckles in the face of pressure from a small, partisan group that represents a tiny fraction of the community. Perhaps businesses should reconsider their support for such a cowardly association."
However, he did praise the Sun Sentinel, a Tribune Company newspaper based in south Florida, saying it was an "unusual development" for a paper that supports same-sex marriage to editorialize against the tactics deployed by gay activists,  and actually calling them "intolerable."
"We praise the Sun Sentinel for speaking out against these tactics of intimidation," Brown said. "This is one of the few times where a mainstream newspaper, regardless of their position on same-sex marriage, has publicly spoken out against the tactics of intimidation increasingly being adopted by gay marriage advocates. We hope that other media outlets will similarly condemn this ugly course of conduct. Reasonable people can disagree about gay marriage, but there is no room for harassment, intimidation and threats against supporters of traditional marriage."
© All Rights Reserved, Living His Life Abundantly®/Women of Grace®  http://www.womenofgrace.com