By Susan Brinkmann, OCDS
Staff Journalist
Christopher Hitchens, one of the world's most famous atheists, has turned to the well-known evangelical American scientist, Dr. Francis Collins, to treat his cancer.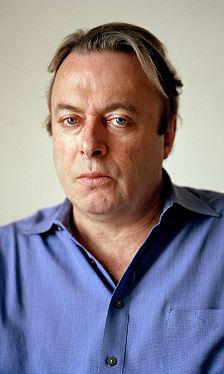 London's Daily Mail is reporting that Hitchens teamed up with Dr. Collins, who is head of the National Institutes of Health and the author of The Language of God: A Scientist Presents Evidence for Belief, in an experimental treatment they hope will cure him of cancer of the esophagus.
The treatment involves mapping out Hitchens genome from both his healthy and cancerous tissue. Six billion DNA matches were then run on the samples in order to catalog the mutations in the cancerous cells. The mutation was found and Dr. Collins is now treating it by tackling the DNA directly.
As a result, Hitchens is taking one tablet a day rather than undergoing the usual grueling chemotherapy.
"I'm an experiment," said Hitchens, 61, to the Daily Telegraph: "These are early stages, but in theory it should attack the primary site of the tumor. If that does happen, it won't just be good news for me, it will be very exciting in the general treatment of cancer."
If it doesn't happen, "I'm not sure what they could try next," he said.
Hitchens describes his relationship with Dr. Collins as "rather wonderful."
"I won't say he doesn't pray for me, because I think he probably does; but he doesn't discuss it with me," he said.
Hitchens, one of the world's most prominent atheists, wrote the book God is Not Great: How Religion Poisons Everything, and has thus far refused to change his views on religion even after his diagnosis in June 2010.
Since that time, he claims he's been flooded with encouraging mail from atheists.
"A lot of people, because of my contempt for the false consolations of religion, think of me as a symbolic public opponent of that in extremis. And sometimes that makes me feel a bit alarmed, to be the repository of other people's hope."
Hitchens met Dr. Collins when the two debated each other about the existence of God, which led to them becoming friends. It is still unknown what impact the staunchly evangelical Collins will have on Hitchens as they undertake this life and death journey together.
© All Rights Reserved, Living His Life Abundantly®/Women of Grace®  http://www.womenofgrace.com