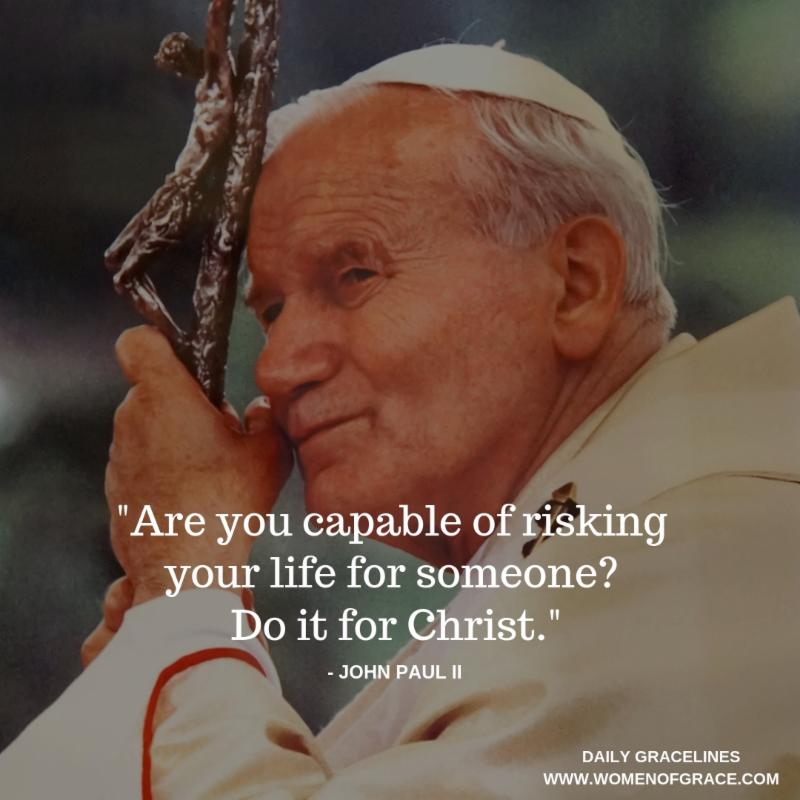 March 24
"Are you capable of risking your life for someone? Do it for Christ."
– St. John Paul II
Today's Reflection
There are occasions when in prayer, we are filled with zeal, and a willingness to risk everything for the Lord. But most of the time "risking your life for someone" is the small act of laying down your pride, your way of doing things, your ideas, your opinions. It means being humble and obedient to the will of God. Risk your life for Christ today in the big and small ways in which He leads you.
---
Dear Women of Grace family,
As a means of daily support and inspiration, we will temporarily be sharing our Daily Gracelines with our entire email audience. We hope it is a source of daily encouragement for you as we walk through these challenging times together. We are praying for you. If you are not a subscriber, click here to subscribe.
With love and prayers,
Your Women of Grace Family
If you enjoy Daily Gracelines, please prayerfully consider making a donation to support and sustain our apostolate so that we may continue to provide this and all of our resources designed to nourish and grow your Catholic faith.
DONATE