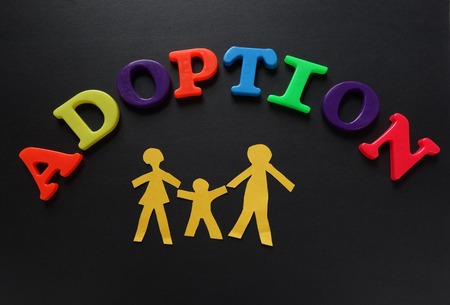 A regulation penalizing Roman Catholic and Evangelical Protestant adoption agencies that turn away same-sex couples has been rolled back by the Trump Administration, thus opening the door for restoration of federal funding to faith-based organizations.
Fox News is reporting on the newly proposed rule from the Department of Health and Human Services (HHS) that will now allow faith-based foster care and adoption services to receive federal funding even if they turn away same-sex couples.
This new rule reverses regulations issued by the Obama administration that required religious organizations to get a waiver in order to apply for an HHS grant unless they are willing to include same-sex couples.
The rule was hastily implemented just before Obama left office, and was described by Kaylee McGhee of the Washington Examiner as "a misguided, hastily implemented, clear violation of the freedom of conscience, or, the right to run an explicitly religious institution according to religious tenets."
Over the course of the last few years, the Trump administration has been slowly reversing the policy. Even though the American Civil Liberties Union (ACLU) is challenging the rollback, the HHS is moving forward with the new rule.
"This is an important win for religious freedom, and for children around the nation in desperate need of loving homes. Shutting out religious agencies has proved disastrous for the states that enforced Obama's guidelines," McGhee writes.
For example, in 2011, Illinois severed its partnership with faith-based agencies and lost 1,500 desperately needed foster homes over the course of the next five years.
When the city of Philadelphia canceled its contracts with Catholic Social Services, the move ended up displacing hundreds of children and left the city scrambling to find foster families.
"This doesn't just cripple religious agencies, which is certainly the intent. It ostracizes and hurts thousands of children who become nothing more than collateral damage in the state's attempt to enforce a politically correct agenda," McGhee writes.
The ACLU doesn't see it that way, however, and insisted in a tweet that "Religious liberty is not a license to discriminate," and that the "needs of children in our foster care system must come first."
This is precisely what faith-based organizations are trying to do. As Andrea Picciotti-Bayer, a legal adviser for The Catholic Association, told Fox, Trump's rollback helps "free" religious organizations to help needy children without having to violate their belief that children do best in a home with a married mom and dad.
"Agencies that find loving foster and adoptive homes shouldn't be subject to ideological shakedowns by the government," Picciiott-Gayer said.
Rather than be a license to discriminate, the new rule does just the opposite, McGhee explains. " . . . [T]his new regulation ensures that no one is excluded from federal funding, whether they're religious or not."
Instead, "This will maximize the number of homes available and ensure that faith-based agencies aren't forced to choose between their faith and their ministry. This is an important step in the right direction and one that's been long overdue."
© All Rights Reserved, Living His Life Abundantly®/Women of Grace® http://www.womenofgrace.com