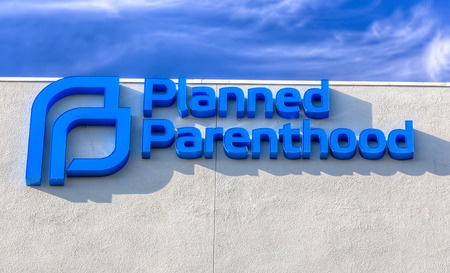 Commentary by Susan Brinkmann, OCDS
Even though a judge ruled on Friday to keep the last abortion clinic in Missouri open temporarily, the state is refusing to budge on its demands that the clinic must meet regulatory standards before its license can be renewed.
The Daily Caller is reporting on the latest round in the battle to close a sub-standard abortion clinic in the state of Missouri which has the reputation of being one of the most dangerous in America. The state's health department is citing concerns about "deficient practices" at the clinic which are preventing the state from renewing the license. Some of these "deficient practices" include using expired medications as old as six years, failure to properly sterilize instruments used on women, no infection control training of staff. These practices have resulted in 72 ambulance calls to the clinic in the past decade.
As the Missouri Department of Health and Senior Services announced on Friday, "due to Reproductive Health Services of Planned Parenthood of the St. Louis Region's unprecedented lack of cooperation, failure to meet basic standards of patient care, and refusal to comply with state law and regulations protecting women's health and safety that resulted in numerous serious and extensive unresolved deficiencies including multiple that involved life-threatening conditions for patients, their license renewal application has been denied."
Instead of answering the Department's continuous calls for cooperation, Planned Parenthood is spending its time spinning the story to make it look like state efforts to ensure proper health care for women is somehow anti-woman.
"Today, Missouri's health department weaponized a regulatory process to deny an abortion license to the last remaining health center in Missouri that provides abortion," the organization said in a tweet sent out on Friday. "The fate of abortion access now rests in a court's hands." #BansOffMyBody #StoptheBans"
The only reason why this clinic is still open is because State Circuit Judge Michael Stelzer extended his preliminary injunction to keep the clinic open temporarily, a ruling that Planned Parenthood called "a victory of women to access the kind of medical care that they and their health professionals need and deserve."
Really? What woman deserves to be treated with six-year-old medications and dirty medical instruments? Is this what Planned Parenthood thinks women deserve?
They can spin the story any way they choose, but the facts don't lie. This clinic is offering sub-standard medical care and women need to know about it, not fed some paranoid tale about how everyone is out to hurt women just because they expect health care providers to use clean instruments and know how to handle infections.
"Planned Parenthood has arrogantly refused to put patient safety first. They don't seem to care what happens to women, as long as a baby's life ends. Access to abortion should never trump women's safety," said Students for Life President Kristan Hawkins in a statement.
"Real medical centers take seriously the sacred pledge to 'do no harm' to patients, but it's a travesty of justice that not only does Planned Parenthood care nothing about preborn babies, they don't really care about women either."
© All Rights Reserved, Living His Life Abundantly®/Women of Grace®  http://www.womenofgrace.com