y Susan Brinkmann, OCDS
Staff Journalist
A U.S. District Judge in Maryland delivered a major defeat to national efforts by pro-abortion forces to curtail the work of pregnancy centers when he ruled that Baltimore's newly passed law requiring pregnancy centers to post signs with language mandated by the government is unconstitutional.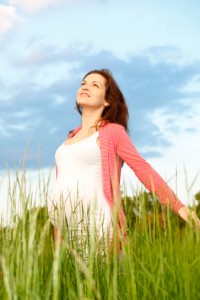 In Archbishop of Baltimore et al. v. City of Baltimore et al., Judge Marvin J. Garbis validated the arguments of Care Net and others defending pregnancy centers by stating that the legislation is an unconstitutional violation of free speech. Pregnancy centers were targeted because of their position on abortion, which is considered viewpoint discrimination.
The law, which was sponsored by pro-choice City Councilwoman, Stephanie Rawlings-Blake, who is now the mayor of Baltimore, required pregnancy care centers to post a conspicuous sign in its waiting room notifying its clients that the center "does not provide or make referral for abortion or birth-control services. Non-compliance could result in a criminal misdemeanor charge under the law and, if convicted, the center would be subject to a fine of $100, plus $50 a day for each day the offense continues. Non-payment could result in the center being held in contempt of court.
"The Court holds that the Ordinance violates the Freedom of Speech Clause of Article I of the Constitution of the United States and is unenforceable," Judge Garbis wrote. "Whether a provider of pregnancy-related services is 'pro-life' or 'pro-choice,' it is for the provider – not the government – to decide when and how to discuss abortion and birth-control methods."
Archbishop Edwin F. O'Brien, who actively campaigned against the law when it was being considered by the Baltimore City Council, called the ruling a "clear victory both for pregnant women in need of assistance and for First Amendment principles we treasure in a free society."
In a written statement issued just after the ruling was handed down, the archbishop said crisis pregnancy centers were an "integral part" of the archdiocese's efforts to help women looking for help carrying their babies to term.
"In Baltimore, these centers assist thousands of women every year who are trying to embrace the gift of life in their unborn children," Archbishop O'Brien said. "And this ruling allows the important and compassionate work of these pro-life pregnancy centers to continue without interference from Baltimore City which sought to target these centers because they are pro-life."
The archbishop added that "The ruling also upholds the constitutional rights under the First Amendment that protect private citizens such as those who work and volunteer in pregnancy centers from having to convey a government-mandated message."
Melinda Delahoyde, president of Care Net, a nationwide network of over 1,100 pregnancy centers, applauded the decision.
"The decision is a victory for pregnancy centers who for years have encountered hostile legislation aimed at shutting them down. A victory for pregnancy centers is a victory for women facing unplanned pregnancies, women who deserve life-affirming options and abortion alternatives."
David W. Kinkopf, an attorney with Gallagher, Evelius and Jones who represented Archbishop O'Brien in the case said he hopes the decision will have a national impact on other cases where pro-abortion forces are attempting to enforce similar laws that will sharply curtail the work of pregnancy care centers.
"We're hopeful this decision will really slow them down," he said.
© All Rights Reserved, Living His Life Abundantly®/Women of Grace®  http://www.womenofgrace.com