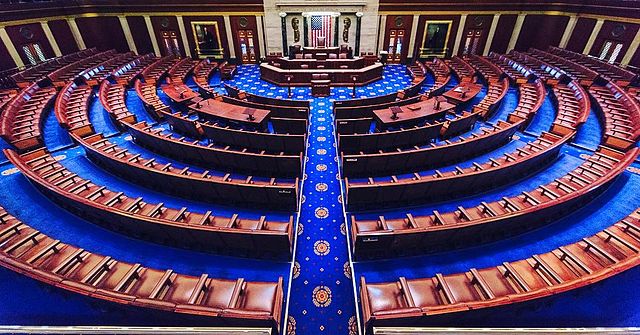 Commentary by Susan Brinkmann, OCDS
A decision rendered on Good Friday by a D.C. federal appeals court has ruled that Father Patrick Conroy, chaplain at the U.S. House of Representatives, does not have to allow an atheist to deliver their daily prayer.
FoxNews.com is reporting on a decision that sided with Father Conroy who refused to allow Dan Barker, co-president of the Freedom from Religion Foundation, to pray in the House chamber as a guest chaplain.
Barker claimed that Father Conroy rejected him "because he is an atheist," and although that might be true, the court ruled, the House requirement that prayers be religious holds weight.
"Even though we accept as true Barker's allegation that Conroy rejected him 'because he is an atheist,' the House's requirement that prayers must be religious nonetheless precludes Barker from doing the very thing he asks us to order Conroy to allow him to do: deliver a secular prayer," wrote Judge David Tatel on behalf of the three-judge panel.
Noting Article 1, Section 5 of the Constitution which allows the House to make its own rules, he wrote: "Accordingly, we accept the House's interpretation of its own rules as requiring a religious prayer."
Since the election of the first chaplain, Reverend William Linn, in 1789, the House has traditionally appointed Christian chaplains. Of the 61 chaplains who have served since then, only two were Roman Catholic – Father Daniel P. Coughlin who was appointed in 2000 and the current chaplain who replaced him.
While it's worth celebrating this victory over the forces that are determined to purge the public square of all semblance of God and religion, let us beseech God that those daily prayers will result in lawmakers who respect the laws of God in their work!
© All Rights Reserved, Living His Life Abundantly®/Women of Grace®  http://www.womenofgrace.com