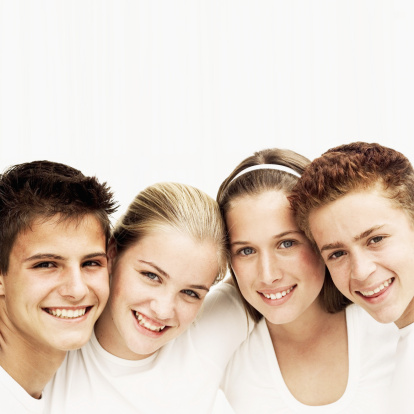 In his first intervention at the Synod 2018 on Young People, Philadelphia's Archbishop Charles J. Chaput made it clear that what the Church holds to be true about human sexuality is not a stumbling block but is the only path to joy and wholeness.
In his intervention, Archbishop Chaput said he focused on Psalm 8 which praises God for His work in creation and His care for man.
"Who we are as creatures, what it means to be human, why we should imagine we have any special dignity at all – these are the chronic questions behind all our anxieties and conflicts. And the answer to all of them will not be found in ideologies or the social sciences, but only in the person of Jesus Christ, redeemer of man. Which of course means we need to understand, at the deepest level, why we need to be redeemed in the first place," Chaput writes.
If we lack the confidence to preach Jesus Christ without hesitation or excuses to every generation, especially to the young, "then the Church is just another purveyor of ethical pieties the world doesn't need," he said.
In light of this, he paid particular attention to Chapter IV of the Instrumentum where he found a misleading statement where young people are referred to as "watchmen and seigsmographs of every age."
"This is false flattery," the Archbishop states, "and it masks a loss of adult trust in the continuing beauty and power of the beliefs we have received. In reality, young people are too often products of the age, shaped in part by the words, the love, the confidence, and the witness of their parents and teachers, but more profoundly today by a culture that is both deeply appealing and essentially atheist."
He goes on to state how the elders of the faith are tasked with passing on the Gospel from age to age, undamaged by compromise or deformation.
"Yet too often my generation of leaders, in our families and in the Church, has abdicated that responsibility out of a combination of ignorance, cowardice and laziness in forming young people to carry the faith into the future. Shaping young lives is hard work in the face of a hostile culture."
In fact, "The clergy sexual abuse crisis is precisely a result of the self-indulgence and confusion introduced into the Church in my lifetime," he said, and young people have paid the price for it.
"Finally, what the Church holds to be true about human sexuality is not a stumbling block. It is the only real path to joy and wholeness. There is no such thing as an 'LGBTQ Catholic' or a 'transgender Catholic' or a 'heterosexual Catholic,' as if our sexual appetites defined who we are; as if these designations described discrete communities of differing but equal integrity within the real ecclesial community, the body of Jesus Christ. This has never been true in the life of the Church, and is not true now," he said.
"It follows that "LGBTQ" and similar language should not be used in Church documents, because using it suggests that these are real, autonomous groups, and the Church simply doesn't categorize people that way."
He concludes by saying that an explanation of Catholic teaching on why human sexuality is true, enobling, and merciful, is crucial to any discussion of anthropological issues.
"Yet it's regrettably missing from this chapter and this document," he adds. "I hope revisions by the Synod Fathers can address that."
© All Rights Reserved, Living His Life Abundantly®/Women of Grace®  http://www.womenofgrace.com